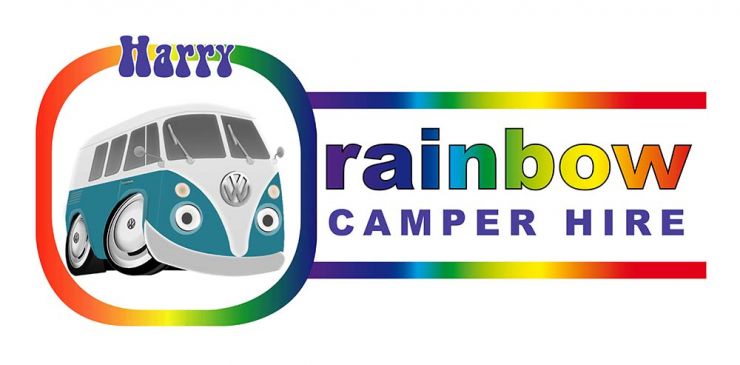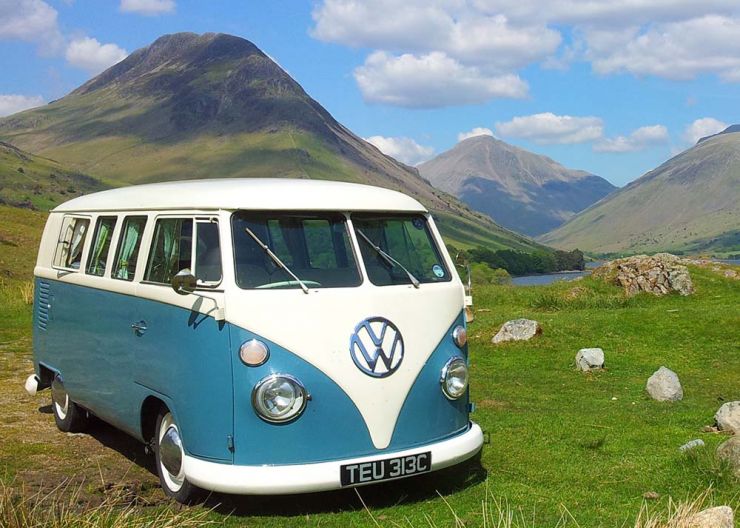 HARRY
Our 1965 "Split Screen" Volkswagen camper, Harrison Rainbow Camper spent his first 40 years in sunny South Africa. He is "Mr Popular" for taking part in wedding celebrations whether chauffeured or self-drive hire. Harrison can seat 6 including the driver for short journeys or 4 in comfort for travelling afar. Seat belts in Harry are 2 x 3-point belts in the cab, 3 lap belts across the back seat, 1 lap belt on the rearward facing back seat. Although this implies seating for 6 Harry should NOT be overloaded - he is an old vehicle with DRUM BRAKES! The various seat belts offer flexibilty rather than capacity. Lap belts are not suitable for child seats that have backs so young children cannot travel in Harry. Booster seats are OK.

Harrison is called "Uncle Harry" by the other Rainbow Camper Vans as he's the older generation! Check out his Facebook page for some more photos: search for "Harrison Rainbow Camper".
Although Harry spends most of his time partying at weddings he can also sleep 2 people for camping. He has a 2 burner gas stove with grill, electric coolbox, TV/DVD player, electric hook up option and a fan heater for chilly nights.