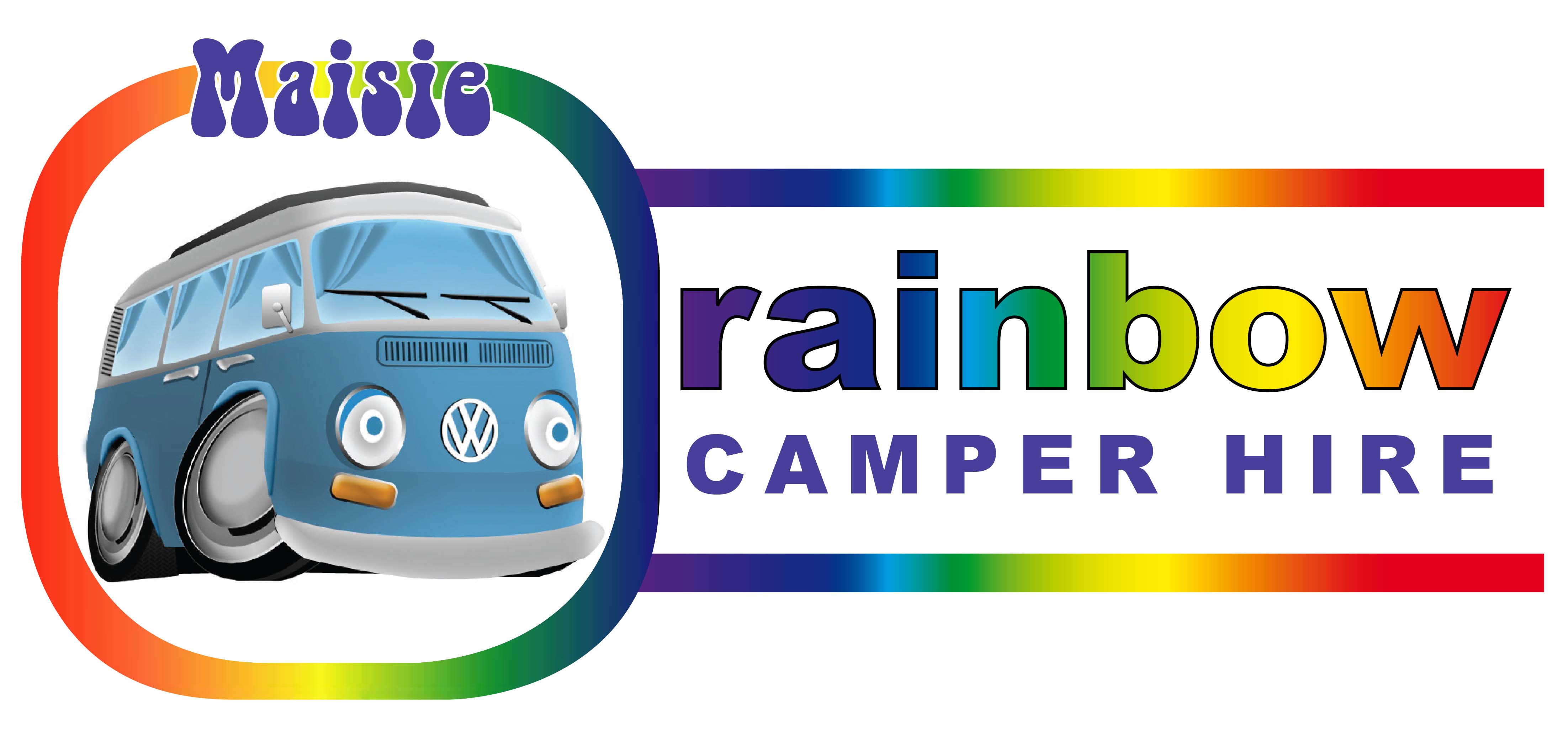 MAISIE
Meet Maisie the Blue Rainbow Camper Van
Maisie is amazing..... despite being just 4.5 metres long and 1.85 metres wide she can carry 5 people (6 for short journeys). For those of you needing more space to sleep, Maisie is the camper van for you.
Maisie seats 2 in the cab and 3 facing forward in the rear plus a rear facing single "buddy seat". When you arrive at your campsite her huge 'Viking' roof opens up and extends to provide room for a full double bed, a full size single and a small single (suitable for short children only) upstairs plus a double bed downstairs. There is a low edge around the upper bunks. For very young, wrigley sleepers we can provide an additional safety bed side.
Maisie is ideal for 2 adults and up to 3 children or even 5 adults if you get on well enough!
Maisie has a gas cooker with grill, an electric cool box and a table that can seat 4.