Finding a campsite
If you are looking for places to camp in the Lake District here's some local site links. While all those below have received positive feedback from our guests, not all have been visited recently by ourselves so we cannot guarantee their current condition or service.
Camping & Caravanning Club Keswick site:
Follow links from here to their other Cumbrian sites. http://www.siteseeker.co.uk/aspx/details.aspx?id=7...
The sites at Eskdale (now National Trust), Ravenglass,Braithwaite, Troutbeck, Windermere and Keswick have been popular with our hirers. Booking essential at peak times. If you plan to stay at any Camping and Caravanning Club site (except Derwentwater, Luss and Weston Super Mare) we have "Privilege Membership" so you can pay member rates. To use this you need to book by phone not online and inform the booking assistant.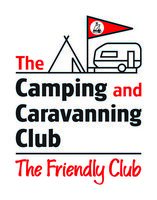 Cumbria Tourism, nearby recommended sites include:
Gill Head Farm www.gillheadfarm.co.uk, Castlerigg Hall www.castlerigg.co.uk also Castlerigg Farm has been recommended by guests if you ignore the odd officious signs!
Lane Foot Farm at Thornthwaite, Scotgate at Braithwaite are within a few miles of us and have had good feedback from guests.
http://www.golakes.co.uk/Keswick-Touring-Camping-P...
http://www.golakes.co.uk/accommodation/thedms-camp...
Here are more sites with some good links:
http://www.lovecamping.co.uk/campsites/north-west/...
http://www.coolcamping.co.uk/campsites/uk/england/...
Late availability? Try Dalebottom Farm 2 miles from Keswick www.dalebottomfarm.co.uk or www.burns-farm.co.uk at St.John's in the Vale close by.
Around Windermere, Ambleside, Langdale:
We have had reports that the staff at the National Trust site at Great Langdale are very welcoming. www.ntlakescampsites.org.uk The one on Windermere at Low Wray is in a good spot and now has some campervan pitches spread around a woodland site.
Skelwith Fold caravan park www.skelwith.com
www.southlakelandparks.co.uk covers 3 5 star rated sites near Windermere, good facilities, pitches are a bit formal rather than a grassy field.
www.parkcliffe.co.uk is another award winning site.
Around Coniston:
Coniston Hall Campsite 015394 41223, good location, stony ground. OK for parking a camper but difficult pegging for an awning!
Pier Cottage Caravan Park 015394 41252. Close to village.
Around Ullswater:
Pooley Bridge/Howtown side
Park Foot Caravan & Camping Park www.parkfootullswater.co.uk a "lively" site with shop and bar
"The Quiet Site" (our guests report that this is child friendly and therefore not necessarily at all quiet!) www.thequietsite.co.uk
Waterfoot Caravan Park www.waterfootpark.co.uk near Pooley Bridge, not actaully on the lake but a short walk.
Waterside House www.watersidefarm-campsite.co.uk on the lakeshore on the Howtown side
Patterdale side:
Sykeside Camping Park at Brotherswater www.sykeside.co.uk and Side Farm near Glenridding