Finding a campsite
If you are looking for places to camp in the Lake District here's some local site links. While all those below have received positive feedback from our guests, not all have been visited recently by ourselves so we cannot guarantee their current condition or service.
We strongly recommend booking campsites in advance for peak periods such as school holidays, bank holiday weekends etc.

Often campsites will ask for the size of the campervan – ours are 4.5m long and 1.85m wide. A hookup facility is available on some campsite pitches – this is handy but not essential if you can't get one. You need a hook up to use the electric fan heater if the weather is cold and you can run the coolbox off it if the weather is hot. It will also charge your leisure battery (charges while driving too).
Use "Ctrl + click" to open the links. If they don't work the security settings (http/s) may have changed so just type the address as a search instead.
Camping & Caravanning Club Keswick site:
Follow links from here to their other Cumbrian sites. http://www.siteseeker.co.uk/aspx/details.aspx?id=7...
The sites at Eskdale (now National Trust), Ravenglass, Braithwaite, Troutbeck, Windermere and Keswick have been popular with our hirers. Booking essential at peak times. If you plan to stay at any Camping and Caravanning Club site (except Derwentwater, Luss and Weston Super Mare) we have a "Motorhome Hire Scheme" discount available so you can pay member rates. To use this you need quote a discount code on booking that we can give you.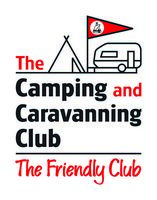 Camping & Caravanning Club
A popular directory site is "Pitchup" with links to many sites in our region Campsites in The Lake District and Cumbria
Cumbria Tourism, nearby recommended sites include:

Gill Head Farm www.gillheadfarm.co.uk ,
Castlerigg Hall https://www.castlerigg.co.uk// also Castlerigg Farm https://castleriggfarm.com/ has been recommended by guests if you ignore the many officious signs!
Lane Foot Farm at Thornthwaite and the Camping Club site at Braithwaite are within a few miles of us and have had good feedback from guests.
https://www.stayinthornthwaite.co.uk/camping/
https://www.coolcamping.co.uk/campsites/uk/england/lake-district/cumbria/
Late availability? Try www.burns-farm.co.uk at St.John's in the Vale close by.
Around Windermere, Ambleside, Langdale:
We have had reports that the staff at the National Trust site at Great Langdale are very welcoming.The site is well placed for brilliant mountain walking www.ntlakescampsites.org.uk The one on Windermere at Low Wray is in a good spot by the lake and now has some campervan pitches spread around a woodland site.
Skelwith Fold caravan park www.skelwith.com
https://www.hillofoaks.co.uk/touring/ 5 star rated site on Lake Windermere.
www.parkcliffe.co.uk is another award winning site.
Around Coniston:
Coniston Hall Campsite 015394 41223, good location, stony ground. OK for parking a camper but difficult pegging for an awning! Lately this site has been reported as rowdy at times though. Last time we visited they only took cash and you need 50p coins for a shower.
Pier Cottage Caravan Park 015394 41252. Small, popular and close to village. https://piercottageconiston.co.uk/
Hawkshead Hall https://hawksheadhallcampsite.co.uk/ at Hawkshead has well cared for facilities and a short walk to the village.
Around Ullswater:
Pooley Bridge/Howtown side
Waterfoot Caravan Park not on the lake but not far. https://www.waterfootpark.co.uk/
Waterside House on the Ullswater lake shore www.watersidefarm-campsite.co.uk
Park Foot Caravan & Camping Park https://parkfootullswater.co.uk/camping-lake-distr...
"The Quiet Site" (our guests report that this is child friendly and therefore not necessarily at all quiet!) Popular for the onsite bar/restaurant and even has a private bathroom available https://thequietsite.co.uk/
Patterdale area:
Sykeside Camping Park at Brotherswater https://www.sykeside.co.uk/
and Side Farm near Glenridding